Is it worth it?
March 22, 2010
Love is defined as
"A profoundly tender, passionate affection for another person."
What the definition doesn't tell you
Is that pain and joy is accompanied with love
Is it worth it?

Love is felt for not just partners in life, but for family as well
Once you love someone for a long period of time
And you stare with tears clouding your eyes
At that loved one lying in a casket, unnaturally stiff and pale
You find this question overwhelming your mind
Is the love worth the pain of the aftermath?

When getting closer to a friend, your love for them grows stronger
To the point when that loves engulfs you in happiness.
But when a tragic turn of events leaves you in a web woven of lies
And the only thing left of that friend is pleasant memories
And the cold, awkward gazes at each other while maneuvering through the congested hallway.
It leaves you wondering
Was it all worth it?

Love can be an amazing thing
It can be full of bliss, pleasure, and merriment
And live till the end of man
Or the outcome of that love can leave you
Senseless and heavyhearted
You tell me
Is it worth it?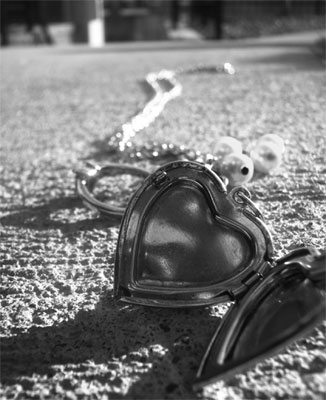 © Francesca Y., Robbinsdale, MN