When Will I Know?
March 21, 2010
Guys come and go,
never what they're cracked up to be
So when will I know
when a boy is the one?
Dating can be frivilous
Some do it just for popularity
That tends to piss
me off, cause I want a true love
One who stands beside me
Through storm, through every shove
And the deepest pit of darkness
He will supprot me
So when will I know
When will I see
that he's the one for me?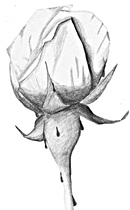 © Elaine S., Phoenix, AZ