The Process of Writer's Block
March 21, 2010
Stupid freaking pencil
It won't write for me
Like it always seems to.
The trash can is full of mistakes
And crappy ideas.
The backspace key is worn glossy,
And my pencil lead is dull,
Like the dead part of my psyche
that's supposed to shine the light
No, not the desk light
At three in the morning.
Red marks streak my face
From the violent frustration;
It just possesses me sometimes.
I hope all writers have felt like this,
Like they'll never be proud again,
Like they've fallen through the gap,
The one that separates writers
From normal people.
Right now, I only write
To make sure I still know how.
The light at the end of the tunnel
Doesn't seem to be dazzling me anytime soon
So for now
I'll just finish this terrible piece of…
Not art, definitely not
And keep writing
In hope of inspiration.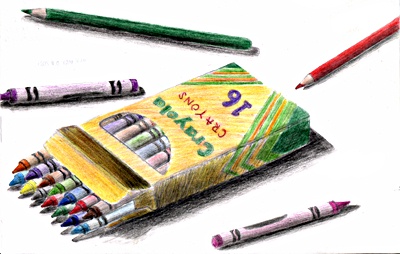 © Dana H., Wichita Falls, TX