A Kiss For Him
March 25, 2010
"Mwuah!" I shout loudly.
I blow a kiss to him.
His hand flies up boldly,
Catching it.
He puts it in his pocket,
A token of our love.
He boards the bus assured.
I fear his pocket will tear.
I fear someone will steal it.
I fear he will forget it is there.
I fear he will discard it.
He looks out the window,
Eyes heavy with the pain
He knows I'll have to bear.
I blow him one last kiss,
Just to be sure he knows it's there.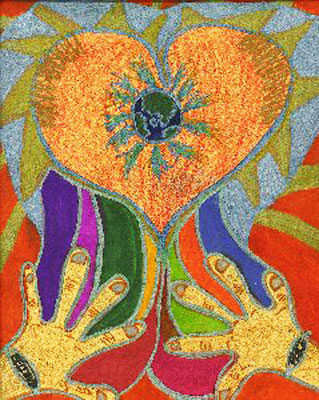 © Amanda P., Clermont, FL