The day all hope was lost..
March 19, 2010
The words echoed in her head, playing over and over again, like a scratched record.

The memories living forever in her heart. They play like a slide show, or an old family movie.

She sits alone in her room crying. The tears spilling over like a rushing river.

She is left with the knowledge that her hardest wasn't good enough. It will never be good enough.

And that was the day she gave up. Gave up on anything and everything there was to give up on.

And that was the day all hope was lost. Happiness became a thing of the past.

And it was the day that she could not longer hide her pain nor mend her broken heart.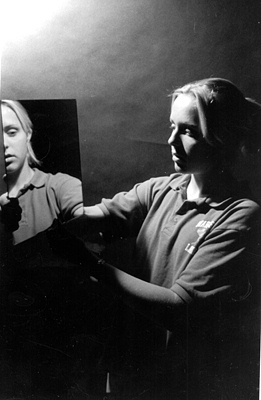 © Hadley B., Marblehead, MA