Margot's Secret
MAG
March 16, 2010
I am complicated, an American beauty
that you can't see rotting underneath
at the roots.
I'm a chain smoker, I tried to quit,
but really
I just don't care.

I don't know why I have
three men chasing after me.
Do they find my thinness,
my paleness, attractive?
I wonder what it's like
to be in love,
I wonder if I'll ever know.

I can't recall the last time I cried
or felt something other than the
momentary thrill of a short-lived affair.
Liberated, I turn to the comfort
of strangers, I cling to no past,
set it free
like a hawk into the city sky.

I could fall asleep in the bathtub,
arms draped over the sides,
a cigarette in my lazy mouth.
In the misty mirror
dark eyes stare back at me.

I could lie here for hours without thinking.

There is a reason I can't
bring myself to look you
in the eyes.
Can't you see why I had to go?
I'm sorry I made you bleed,
but you learned so much more
than I wanted you to know.
Don't you wish you could just forget?

This city holds too many memories
for you,
and I'll always be the little girl
with skinny arms and stick-straight hair
who lived on Archer Avenue so many years before.
Now I'm friends with people that maybe
I never should have met.
And when we were young,
did you think I'd grow up so lost?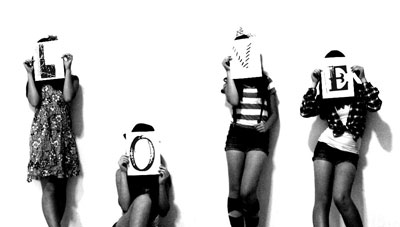 © Yoko K., Madison, WI