To Jog at 5 AM
March 19, 2010
Before I'd call it morning
But past the point I'd call it night
Every day I wake from murky dreams
To an impatient alarm's clock's scream
And the snores of a sleeping sun.

I amble awkwardly, jerkily, sleepily
To a silent kitchen and
Tug open the door of a wheezing refrigerator
And chilled light blossoms in the darkness.

I sip on bottled water like most might sip on wine
For a moment accompanied by the fridge's grumbles
Before I dive into the bowels of this dark and silent house.

I bind my feet with elderly sneakers
And soothe my thighs with shorts that breathe
I pull on a mysteriously moist windbreaker
And exit through an unlocked door.

I inhale as though I'm breathing ice
As the chilly breeze tugs sensually at my clothes
And my skin tightens and purples and shivers
I kick into motion with sore limbs and a dull mind
And chase after the night.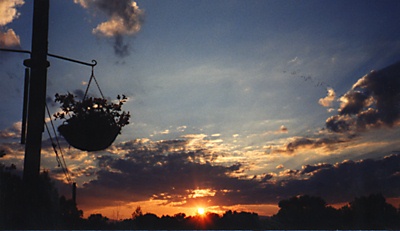 © Ana M., Marblehead, MA