Inspired by a Good Long Cry
March 4, 2010
I'm inspired by a good long cry
to stare into my darkest hole
and search in vain for my third eye
that's buried underneath my soul.

I searched through meadows, plains, and fogs
to scoop a single seed of hope,
through all the harshest marsh and bogs
instead of stare and cry and mope.

What I found comes to a shock
to me and all my body parts.
I found that eye as real as rock;
I found it near the queen of hearts.

In a land of wonders full
and hidden deep within my mind,
is what I call my inner pull,
the pit that need the rind.

I cannot say in words alone
that I am whole again.
But I can, in words alone,
say I will not cry for men.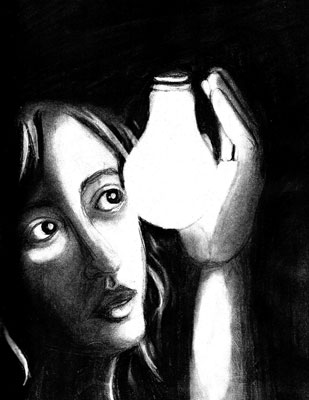 © Jessica P., Bethel Park, PA