House of Ruin
March 1, 2010
Memories Linger on every breath,
On every beat of your heart,
Dripping off the ancient icicles of the past.
Thoughts float past and haunt every corner.
Flitting around and never relenting,
Always vigilant in their unceasing
Games of torment.
Images caress my mind with each fleeting glance:
Striking out, then stroking.
Biting, yet gentle.

Sounds enhance all emotions,
All the moments that disappear on
Anguishing gusts of wind.
Numbness overwhelms the senses,
Dulling the colors on the wall
With each rush of blood,
Druming on all thoughts to the breaking point
Until you start to slip away...

Voices never heard before sing to you
Their lullaby of madness.
Confusion batters at every door,
Every window, every wall
'Til you're screaming for it to end.

Mirrors crack, walls crumble,
Shutters slam, doors break off hinges;
Wolves howl far in the distance,
Moonlight slips through curtains
Making forms of past things
Flutter and flash across your path:
Things of joy, and the kind of things
That people take to their graves...

Dawn creeps upon the devastation,
Deep crevices fill up with gray light.
Remains of memories lay in tatters
Like an oppressive sheet over
The house of ruin.
Each sound jars the numbness
Into sharp relief among
The house of ruin.
The voices of madness move on
To the next house to escape
The house of ruin.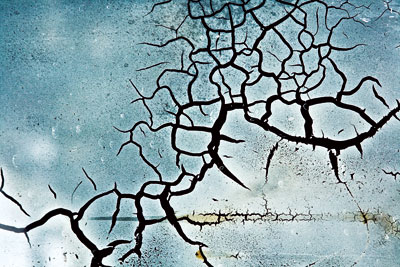 © Scott B., Chester, CT