Tied Up
March 1, 2010
The snake sings its hiss as it nears me.
Screeching tears stream down my cheeks.
Hissing its deadly song,
The snake winds itself around me.
The leathery skin constricts around my bare neck,
Squeezing tighter and tighter.
The air squeezes out from my frail lungs,
Letting death enter the passage way.
My sobs have haulted,
But silent tears leave tracks on my pale skin.
My heart beats slower,
Decreasing with every force of constriction.
I cannot blink,
Breathe,
Or live.
Evil has won the war.
It's stolen every bit of my heart,
And broken my in two.
Unwind yourself,
Before it's too late.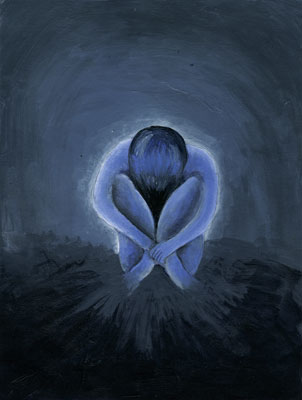 © Becky F., Sacramento, CA