What Do I Fear?
February 20, 2010
Once I felt numb, touching everything, they felt too small.
And I'm shaking like I'm in some kind of seizure.
All alone under my bedroom covers.
Feeling like i'm in a hole of empty hollowed out water.
Can barely breath. As if something was sitting on you and your whole body fell asleep.
What am I afraid of?

I also am touching something very big. Something that feels too big.
Getting numb in an uncomfortable feeling of being squashed.
Just as big and just as little as what I'm touching.
Like everything on me is going to fall off because of an unessecary weakness.
Just no air to find solitude in, to find comfort and familiarness.
But instead, squashing me into a something small and big.

What am I fearing?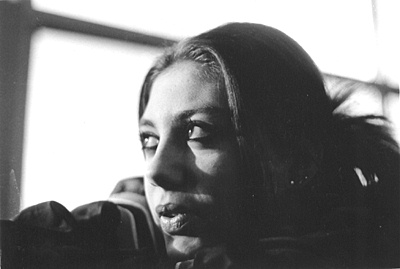 © Michael C., No. Massapequa, NY