He lives
February 12, 2010
It was a dark dull morning even the birds had ceased
Their singing as if
They knew their master was dead.
And so the day went on that Saturday
No smiling, no singing
But that night around midnight the grave was alive
Though the actions were invisible to the human eye.
Satan and his Cohorts were in the grave.
Death was pinning down Jesus' shoulders
The Demons were holding down his legs and sitting on his chest.
They cried to Satan
"Life is too strong, we can't keep on"
"Shut up, don't use that word, and try harder" Satan screamed with rage
Then with a scream the demons and death hit the wall with a thud.
Jesus opened his eyes and looked at Satan and said with a simile
"Is that the best you could do?"
Then in an earthquake that shook the profane beings to hell
Michael came down and gave that old stone a push
And bowed as his master came out in clothes as dazzling as the sun.
As soon as the sun touched Jesus face the birds broke out in that first Easter Hymn
HE LIVES, HE LIVES, CHRIST JESUS LIVES TODAY!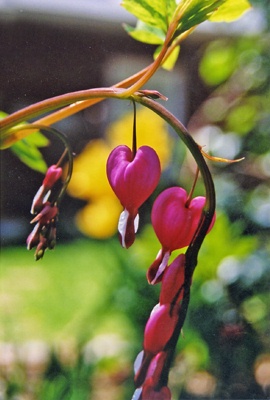 © Sophia E., Wilmington, DE