LOVE as it is
February 10, 2010
How do you define a four-letter word?
How do you say what it means?
How do you explain what you don't understand?
How do you say what you feel?
How you define it
It always means the same thing
Love and all its games
Love is simple, yet
Oh so complex, loathing
Vexation, and all other rest
Ending as light clears the mist
Love is the wind that soars through clear skies
Brushing each of our hearts as it passes by
Skinning the depth of our souls
Love is the sand each wave crashes upon
The more we grasp at the very fiber of its existence
We see as it slips through our hands
And back onto the vast beach where it began
Love is the moon as it pierces through the night
Shining down upon each of our bosoms
For just a taste and not much more
As it guides it through the battles that we fight
Maybe love doesn't have to make sense
Maybe it makes the world seem less tense
Love breaks all the rules
With each of its tools
Destroying our comforted fence
Love is braver than all of us
Strong how it comes across
Yet, hidden for each of us
To find- if we shall



And not- if we won't
Confused? I think not because Love is blind
Going from side to side, for its easily tossed
Love is the thing that is so hard to find
Yet, once its found, it's easily lost
As we hold onto the last bits of it
Before it departs to be lost in the mist
Try to keep something that doesn't fit
And we begin reading over this list:
He's the one you see when you wake
The reason you smile through the long day
The one that is always there for your sake
And through all the dark, he's that one light ray
Then you look at him once more and see
He is the only one that can love me
Love is implausible


Grammatically incorrect




And the one thing I do know is:






IT DON'T MAKE NO SENSE!
It is simply LOVE.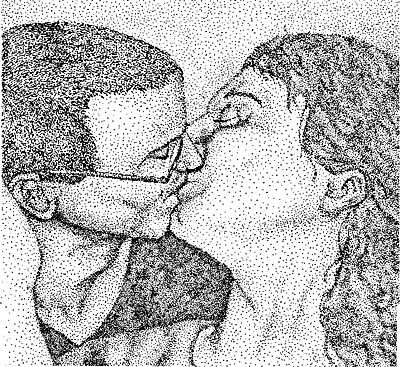 © Amanda H., Rogers, MN