A Friend Or More?
February 13, 2010
Thank you for being such a friend to me.
My adolescence tells me I want it for life.
To freeze this beautiful moment,
and smile for real this time.
I wanna dance with you forever.
Dancing to the music of the wind.
Under the stars you've seen so many times.

Ovewhelmed by my silent tears.
Overjoyed now that you're here.
You're everything to me.
The starlit sky I've cherished so much.
And the moon reflected in the eye of the beholder.
The light cast upon me, that's you.
Let's not perforate the fabric of this peacful innocence.

I'm trying my time contemplating phrases,
to tell you how I feel.
You shine like the metal end of a pencil shone in white light.
There's always a chance for it to scatter into a rainbow.
Infecting everybody with your smile.
And as I sit here with the metal of the pencil shone in a beautiful light,
I finish with this last line.
ARe you a friend for life..
Or are you more?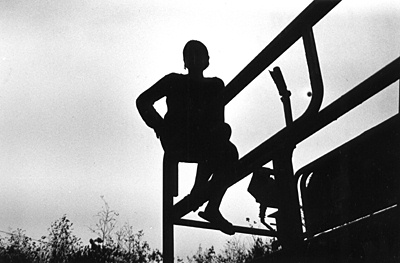 © Bailey C., Marblehead, MA