When I Woke
February 12, 2010
When I woke up in my house this morning
I tried to breathe in the air
There wasn't any left for me
I needed to get out of there

I walked out my door
And upon taking a deep breath
I only smelled pollution
I was almost stifled to death

I went to school
Branded and brought down thrice;
Once by fellow students,
And by teachers, twice.

I escaped at three
And wandered out alone
Frustrated, can't be myself
Should I give up, just go home?

I found myself at the beach
Wind whipped past me in anger
The waves crushed all my fear
Here no human is a stranger

And then everything was fading
Did I really stray here? I live miles away
The sound, the smell, the sand—
I'll stay for the cleansing ocean spray.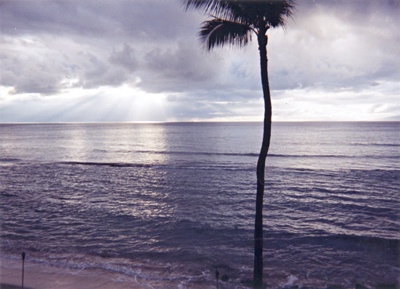 © Grayson H., Highland Village, TX