Removal of the Mask
February 1, 2010
Should I let this feeling in, or keep pushing it away?
I'm growing tired of going through this every single day.
So, I think today I'll just let it in,
And tomorrow ask God to forgive me of my sin.

But today I'm going to think for myself,
Put down the bible and take science off the shelf.
Maybe this type of book can really answer my questions,
About why things really happen; or at least give some suggestions.

Because lately everything has been going wrong,
And I have been feeling like I don't belong.
At least not here,
But somewhere far away from this spinning sphere.

We could visit so many other places out there,
But if our minds will only be so kind to let us dare.
Because we cannot visit these places when we are awake,
But all of our answers are right behind our eyes, ready for the take.

Answers to questions we would never dare to ask,
Because we always feel like we have to hide behind a mask.
I say it's time we take that off and show our own face,
And where we fit into this thing called the human race.

Because our individuality is each so unique,
From the way we to think, to the way we speak.
We need to learn to speak up more,
And let the actions of this human race really soar.

For we are so far behind,
Because we don't use our whole mind.
We only use what were are told to use,
Only what they want, what they pick and choose.

So as the end is drawing near,
Relax, we have nothing to fear.
Because when we finny get through to that unknown,
It will be the first time we will truly, get to think on our own.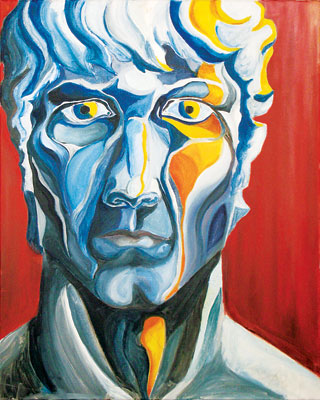 © Michael R., Cambridge, MA