Venom
January 16, 2010
Venom



Be the light to guide me home,

Your touch conveys more than words ever could,

I'm reaching for your hand as a safety net.



You were here before and I need you back again,

I drown each second you're away,

Save me when you can.



You are adored and beloved,

It is impossible for me not to give in,

You have me by the lips.



You lied in wait for me,

You tempted me; I fell for you gladly,

You're a spider, and I'm caught in your web.



So, take my life, leave me breathless,

You've spun my casket - at least,

Sink in your fangs, and give me a kiss worth dying for.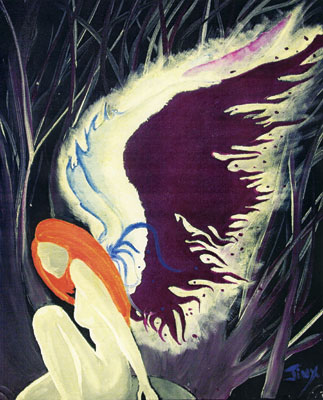 © Megan B., Youngstown, OH