Happiness
January 4, 2010
Drip, drip, drip
Went the waterfall
that cascaded down the hippopotamus
that rose from the lake.
An elephant raised its trunk
arcing it like a banana,
wrinkling it like a telephone cord.
It exhaled water
that fell, shattering the glass of the water.
The sunlight crashed into
the Kenya countryside,
brightening the picture.
A girl knelt down by the lake
staring at the mirror of herself.
A boy stood behind her,
hidden by a green, pickle-colored bush.
He watched her as she opened her mouth
and began to create music
that rose and fell like a warrior.
The boy stood up,
his knobby knees knocking together,
like a stapler snapping.
He raised his voice along with hers.
The girl jumped
spinning around, her oversized shirt
a banner in the wind.
Her skinny knees stuck out
like barnacles, white against her skin.
She put a hand to her mouth,
a wrist so tiny a handcuff
would not fit around it.
Her body was as tense as a brace,
ready to run from the imminent danger.
She recognized the boy
and a smile spread across her visage.
The boy read her face
as though it were a notebook
and smiled back.
Their hands linked together like dog tags.
No ire resounded between the two
as they walked into the ketchup-red sunset.
They walked together as though there was nothing
that could go wrong,
nothing that could end wrong,
They were the actors of their own movie,
and they were ending it happily.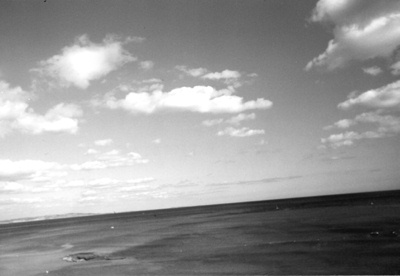 © Nikki C., Phoenix, AZ