My Love For You
January 8, 2010
So deeply in love, I am
And although we have never
Touched, I can feel your
Warmth as I sleep. You're
The hot breath that fills my
Mouth and lungs. You
Are satisfaction to the hunger
I have become overwhelmed with.
Quick were my cold iron walls
Ripped apart—torn into
Tattered pieces to expose
My raw jittery heart. A heart
That swoons for you and
Only for your loving touch. I
Was born for you. I was born
To leave you elevated. My
Desires are to make you
Smile. Your smile can
Leave me stunned and your laugh
—Your joy—would make my
life have meaning; my love for you.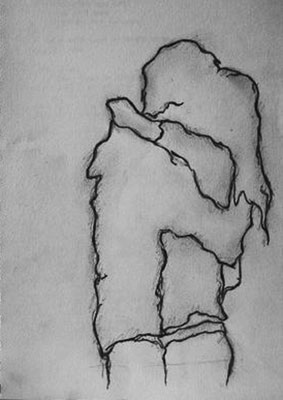 © Nicole B., Newcastle, WA