VI-Decemeber 10th
December 27, 2009
Broken, beginning at the jaw,

Cracks running through your charming smile,


Eyes, that are but damp holes from which water escapes,



A mind where thoughts breed, multiply, and overflow.
Big, white, warm fingertips that tightly interlace with my own,

There is no closing the gap between our bodies,


Although we may spend all night fighting it,



Twisting and turning in the sheets
Trying to outsmart the holes we carry in our hearts.
There remains a broken emptiness,

Within the context of your core,


Within the frame of your soft body,



And within my own.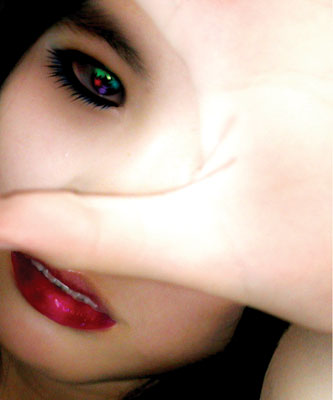 © Victoria W., Arcadia, CA