When the Leaves Fall...
December 15, 2009
I dream in colors
And thoughts incomplete
The swirls of the pavement
Lift beneath my feet
Cars passing aimlessly,
As they roam the streets
& how everything feels so surreal.

The leaf falls reluctantly
Crashing down from the sky
Everything comes down
From no matter how high
Even birds make swift landings
When darkened clouds cry
& eventually all airplanes descend.

The sirens must blare
At a deafening pace
To alert the public
Of a life or death race
When man versus man
Becomes the struggle we face
& sometimes I'd rather stay inside.

And when reality hits
I don't want to be there
I'll be off on an island
Free from dark and despair
I prefer my own solitude
Because nobody cares
& I know that we all die alone.

When the apocalypse strikes
And the whole world must end
I'll laugh to myself
Because I can't pretend
That all of the crooked folks
Will somehow unbend
& the leaves will continue to fall.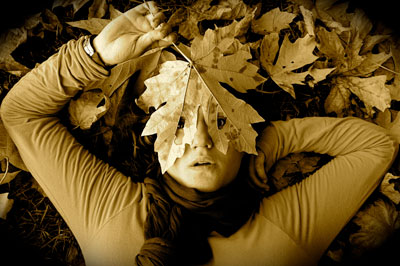 © Garrett M., Port Angeles, WA