Marionette's Song
December 6, 2009
There's a string around the marionette's hands,
Controlled by the puppeteer.
But the look in her eyes?
Well, that's her own fear.

Her legs take a step at a time,
Each foot directed by master
Slowly, they go, as was told,
But this girl longs to go faster.

Those lips haven't been hers for a long time,
Her words are scripted out, day by day,
But if miraculously given the choice,
She'd have quite a lot to say.

However, there's something the puppeteer hasn't stolen;
The heart beating inside her chest.
As long as she has that, she knows,
He won't eternally manipulate the rest.

The day will come when those strings will snap,
The lithe limbs will be giving a new guide
And for once, the feelings and wishes in her heart,
Will no long be forced to hide.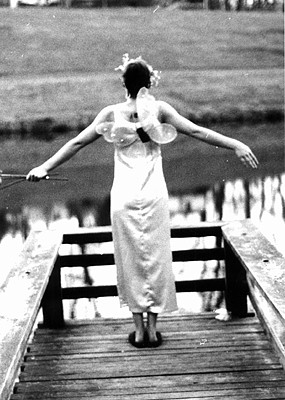 © Jessica T., Cincinatti, OH