Breakups Are The Worst
December 1, 2009
Running until your legs beg you to stop.
Crying until your tears will no longer come.
Thinking until your brain is ready to explode.
Screaming until your lungs burn and wither.
Fighting until you can't bear it any longer.

Wanting to crawl away, but knowing it's not the answer.
Wanting to die, but knowing it's irrational and idiotic.
Wanting to escape, but knowing there's no way out.
Wanting to shield yourself, but knowing you can't.
Wanting to abandon the world, but knowing it's impossible.

Wishing you could go back in time.
Wishing you hadn't said the things you did.
Wishing you didn't have to deal with this.
Wishing you could figure this out.
Wishing you could've been smarter.

Hoping one day you'll be okay.
Hoping that everything will be fine.
Hoping that things will change.
Hoping for a better tomorrow.
Hoping you won't go through this again.

Breakups are the worst.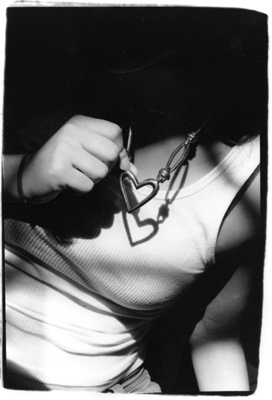 © Julia R., Bethesda, MD