Synonyms
December 7, 2009
A world of baby goats and root beer floats

A place where everyone hangs their delicates on a line outside on Sunday mornings,
allowing the sea breeze to dry their garments in place of those rude machines.

Oh, those under garments laced with ocean,
how they rub against the canvas of your peach skin
Because it's all an extension of the elements;
your follicles blooming out of the pores of your head
and the chemicals within causing violent reactions
in fountains of your brain that spill over as
action, motion, and dialect…

Three hundred miles and some odd days ago
her limbs proved this theory
as they swayed and danced
not unlike the branches of those tall tall trees
perfectly coordinated with the winds and the green leaves
of that moment.

And when I lay my head in this grass
the waves of my hair and the blades of the earth intertwine
so that the differences between color and composition are lost.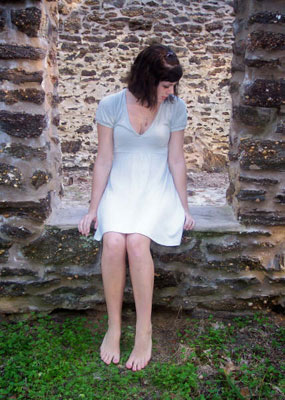 © Katie S., Vineland, NJ