big brother
November 21, 2009
Big brother, Hermano, Kuya, fratello maggiore,
Gober bruder, stor bror, Nagy testver
Two words have such a grand meaning.
But to every person a different one
Although, no matter what language you say it in,
It brings the same picture to almost everyone.
Their older brother.

The one who protects them from bullies
The one who scares away all the mean people
Who threatens all the boyfriends
The one who is always looking over their shoulder

A big brother is someone always cherished
Someone who is always loved
Someone never taken for granted.

A big brother is the one you look up to
The one you can always depend on.
The one who never lets you down.

But what happens when the Big Brother,
Is and does none of these things?
When they are the bully, the mean one
And the one you cannot look up to?

What do you do?
Of course you still love him
But its hard, when the person
Born to protect you it the person
Hurting you.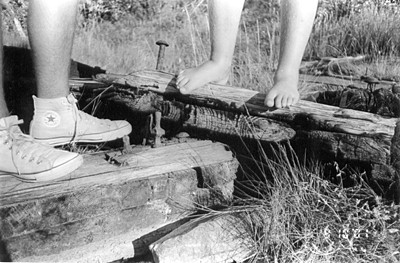 © Sarah R., Marblehead, MA