Blanket From the Storekeeper
November 18, 2009
"Please."
His eyes were wide.
Filled with fear.
His hands were filthy.
His body was a bag of bones.
His white T-shirt held the only meal he had had in three days.
"No. I have nothing for you."
His eyes now had tears.
"Leave. On with you"
His last hope was gone.
He walked down the ally.
His cardboard box was his final resting place.
His final thought was "God protect me. Keep me safe and warm."
He froze in the Canadian winter.
And all he wanted from the storekeeper was a blanket.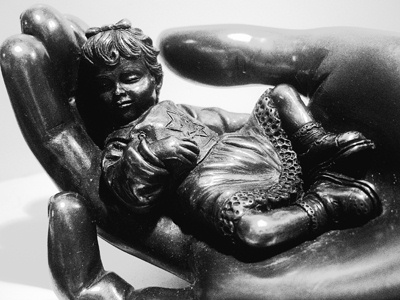 © Dat L., Worcester, MA