This World Isn't Real
November 14, 2009
I wake up to a life I don't recall.
I sleep in a room that doesn't feel like mine.
I sleep, restless and churning.
Limbs loose and soft but unable to rest.
Staring into a newspaper clipping.
Wanting that one desire I just can't put a name to.
Babies are born.
Man corrupts.
Death delivers.
The world wakes up again.

I feel so cold most of the time,
as if winter is absorbed into my bones.
I try to shed it with laughter,
but the cold clings to me,
whispering devotion into my ear.
Sleep, it whispers, run from your dreaded world and into your dreams...
to a place
that will never exist.

In the end
will I say I have done something good with
this life?
Or have I dreamt it all away
with another life?

Tonight I am still.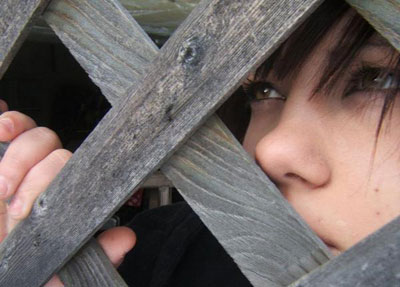 © Krystal B., Bloomingdale, IL