Play Me A Beautiful Melody
November 13, 2009
Pull on my heart strings.
And play me
A melody.
Sing of love that was lost.
Let the harp join.
Sing of beautiful
Meloncholy.
Bring in the guitar.
Play of two lovers
That were
Lost
In the Sea of
Uncertainty.
Give me a mic.
Let me pour out my heart.
Bear all.
Show you my passion.
Where my heart lies.
Let the song play
Yank on your heart.
Feel my pain.
Let the song end
The final note play.
Haunt you forever.
Hear you swear that you hate the song.
Yet you still sing along.
Strum on my heart strings
Let that song
Play
Forever.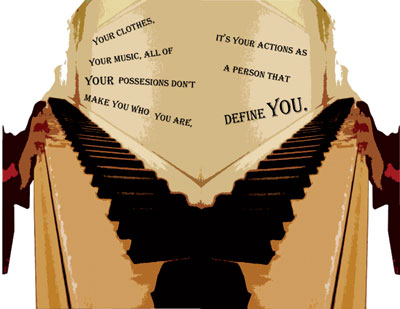 © Brad F., Stewartville, MN