Getting Torn To Pieces (1 Too) Many Times
November 13, 2009
I watch as they walk up to me one by one holding out their arms while baring their smiles. They shred me to dust using their words like nail files as they run me down and wipe me out.
They keep coming one after another with a shy nature and a gentle charm. They bring down my defenses and disengage my hearts alarm with one promise and one soft touch. I never thought love could hurt so much, I never thought love could be so cruel. I was their little stepping stool; I was a toy they could play with. Now I believe that love is just a myth, that this heart will never stop aching. I never once was faking, no never these feelings that come up from within me so deep. I always hold open my heart even though I still weep; I guess I'm just lonely and cold. I needed that homely feeling, the one that's so bold, and the one that warms my soul. But each time I broke a piece of my heart they stole, with pitied words and false denial with bloody swords they cut out my smile.
I'm dying like a light fading in the darkness of my own mistakes.
In this distance I can hear the tortured screams. Into the fires of hell I fall turning with reality into nightmares through darkened dreams with insane fears. I have vowed to bring him back, bring back the breath into the dark side of me and breathe. Help me run into the night, now they will finally see. Light the torches of betrayal and turn me into this tragedy so that I may die alone. So alone I am suited in my own despair and hardened to the bone. No more comfort rests upon me, no more secrets lay behind me, and now no one's talking in the room filled by memory.
Bleeding out the heart with no more healing just suffocating under the pressure of my mind…my soul…it's tearing.
Let the red sun burn through me…
…and burn me…
…and burn me.
Let it rain acid…
…so that the tears won't be seen…
…I scream.
I scream…"Tear this heart out and make me cry. Speak your words but they all lie. Suffocate the passion between us that I fueled, still burning. With a touch of your hand I feel the pain within turning. So close to home though I can never reach it. Walk with me into the dark and into the pit."
I'm silent like the dead after the dead rests in their graves.
I cry out to the moonlight and ask it to kill this sight that chains me to the ground choking me so tight. Please answer my wish be as dark as it is and allow me the strength to end this life. With the point of a blade and the edge of a knife take me away death reaper quickly with your scythe. Murder me somebody and end this killing inflicted pain, it hurts too much, and I can feel it flowing though my vain. Like the blood flow rushing though my body, take away this deadly cold anyone…anybody.
"Take the razor and put it to your wrist," says the demon, "and that's all I can assist."
It speaks again whispering in my ear, "Now slice it hard and slice it deep, then I'll take away the pain and your soul I'll keep."
So a pact with this demon I did so selfishly make to kill what I live just before I break. So I strike my body with this tool as a fluid fountains out and creates a pool. I lie in this pool and believe I am a fool to trust them, I walked hand in hand with love but now in hell I stand…I know…girls can be cruel.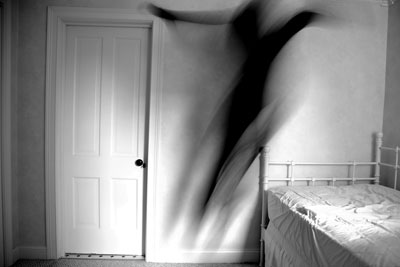 © Sarah M., Blairsville, PA