Disfunctionalitys desire
October 30, 2009
He set up barricades between his eyelashes.
Built brick by brick by brick
To stop my loving gaze
Then he looked away
As if the wall were not enough

Yet in internal conflict, his mania for me over came him
He spoke of instinct
A primal desire
And I thought of him as a beast as he hung over me
Slavishing
But I do not feel like beauty
No, not ravaging at all

Still, his heart beat resounding
A fist knocking, knocking, knocking
Into the night
I open up his heart
But do not find a blackened raven
To demand me
Never more,
But instead ever more, ever more, ever more

You tower, such tyranny over me
And I chip away at those solid stolid bricks
As you kiss me tender
Kiss me sweet
You do not notice the pile of broken stones

And yet the world falls on us in a bloodlust vengeance
Ripping, tearing at us
Gorging itself upon young blood
Oh beauty
Oh brevity
Oh never more, never more

But for tonight you fling me wrathfully in your arms
A heightening rush we call love
You sink teeth into my neck
And I chip chip chip away until I can see those eyes
Staring longingly back at mine.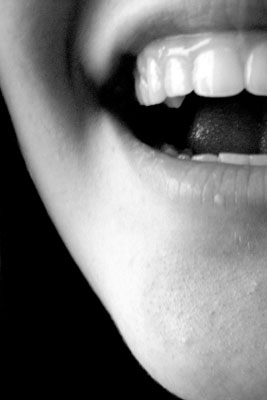 © Katya K.