In love with someone who doesn't feel the same way
October 25, 2009
In love with someone who doesn't feel the same way
Does it work that way?
Can it possibly be true?
That you shell out your heart and your soul and all he does is reject you.
He likes another girl and not you.
But then she messes with his head for a while and drops him.
He still doesn't talk to you in the hallways and at public places with tons of people
But all of a sudden you are alone in the dark and he can't stop being around you.
And he knows that you love it when he cuddles with you and you will never tell him to stop
But should you and you want
You don't want to be that thing on the side
The used girl that you said you never would be
But then it just feels so right
You two are so connected
A missing puzzle piece that you found perfectly compatible with you
But you don't want to lurk in the dark
Who he goes to when he feels he's lonely at the moment
You want more
You want it like it was before
Walks and talks and movies with candy
Sweet and simple and yet only temporary
Nothing forever
But yet you fell for him
So hard
And here you go pouring your heart out
At the swing sets
Yet he can return NOTHING!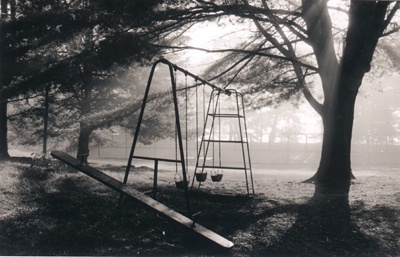 © Steve S., Marblehead, MA