untitled
MAG
October 10, 2009
she tiptoes in high heels out the back door,
catching a reflection in the window and
grasping it between her fingernails and
cupping it as close to her as possible.
she sees a pretty face
swimming in blackness
which makes her stop and ponder how?
dist(r)aught she expected something more
more more more
than emptyprettyfaces and
doors that trembled in their frames
as the key turned
before the flow of
inside.
air.
finally.
allowed her to
breathe.
but she'd let the image drip
between loose fingers and
readjust her hair.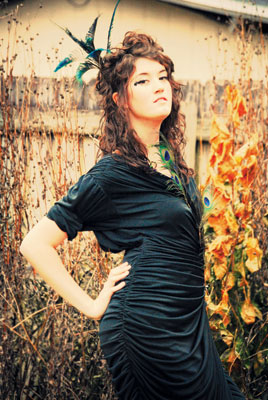 © Gabrielle A., Pensacola, FL