Reality
September 29, 2009
I stare into space...
Counting my thoughts...
My heart keeping at it's steady pace...
As my visions blurred by little spots...

I've stopped caring so much...
Stopped crying over little things...
But I still cringe at depressions chlly touch..
And every new experience life brings..
After all things happen right??
We're supose to just get over them aren't we?
It shouldn't take someone holding us tight.
Saying they understand, that they SEE...
See the pain, what hurts you...
Because some lie when they say they do..
It's nothing new...
But the fact is that the your experiences can only be shared with a few...

Though sometimes, it's scary to know this fact..
Sometimes we don't want to be alone...
But at some point you'll have to face that...
Yeah you can always just pick up the phone..
Dial a number you barely know...
Tell the hot-line whats wrong...
And listen to what they say... although;
They can always take a minute to long..
Say something you don't want to hear...
Say something you don't understand...
-All I can realy say is please don't live in depression or fear...
Because it's never you CAN'T, its always you CAN..

Whether this is to myself or someone out there..
I'll never know..
All I can is life isn't always fair..
And from time to time, you'll have to go with the flow..
And maybe one day, you'll wanna reach for that knife..
Pick-up that gun....
And just take your life..
But are you really done??

Life can be happy, sad.. or even just F-ed up..
But its worth it in the end...
Jus don't get to heated and erupt...
relax, break-down, tell a close friend..
THEY CAN'T SAVE YOU...
They can only say, I'm sorry...
But in life, you've got a list of stuff to do..
And one's not to worry...

Now, I'm flipping back and forth in this..
Why, I don't know...
it's not like I can fill anyones life with bliss..
I'm just going with the poem's flow...
I'm kinda scared this is dumber than I think...
or its a waist of time..
But since life goes by in just a wink,..
I'm glad the life I'm waisting is only mine..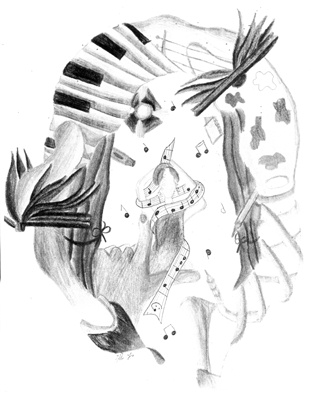 © Kelly L., Brooklyn, NY