Or Perhaps, Maybe
October 2, 2009
or perhaps, maybe
I love you more than I can see
like summer sunshine
and ice cream in the park,
screaming at the birds.
the way I talk to you
is like little kids
and skinning your knees,
while falling off bikes.
like adults sitting
and laughing at the yelling
of three year olds.
like holding hands under the table,
like slamming doors
because you are SUCH an idiot.
like doing the dishes
and staring at the washing machine
for hours.
like putting up Halloween decorations
and messing up Thanksgiving dinner,
but having fun anyway.
like a purple throw cover
and staring up at you, quietly
storm grey eyes glowing,
and knowing,
they say
I love you.
like kisses that are
sweet, sweet, sweet
like wanting to faint
because here you come
and you're smiling.
at me.
like water pouring down my window
snug in the house
with hot chocolate
and blankets,
like running home in the rain
and laughing
because it's an adorable adventure.
and stopping for a moment
and I might start to cry
because I see my reflection
in your eyes.
like laughing so hard
in crazy, freaky ways
about crazy, freaky things,
like seeing the big things in life
terrify you
because you can't measure them.
like ice skating and laughing,
like staring at my phone for hours
because you haven't called
and I love you.
like screaming about bees
like falling tress
like seriously taking notes
like learning, and reading, and iPhones,
like screaming at you
because at the moment
I couldn't hate you more.
like apologies
and messing things up,
like calming me down
and texting stories
for hours,
and you never respond,
like breaking my phone
because I threw it against a wall
because when you don't text back
I swear you don't love me at all.
like swishing skirts,
like talking for hours
and realizing that
we'll always be friends
forever, together.
like pages of poetry
like heart-crushing emails
like holding my breath
every time someone says your name,
even though it's all the same.
I love you like
an ocean shore
even though you've hear it
all before
and you scream
when you see it coming
every time I say
or perhaps, maybe
I love you.
I love you like summers smells,
like autumn leaves
like pumpkin patches
like christmas trees
like how you leave me
forever.
I love you like
fire inside
when you say bye
and tell her hi.
I love you like
you love me
whatever the heck
that might be.
I love you like
leaving my best friend
because I love you,
and don't want us to end.
I love you like
the ink stains on my fingers
the sweetness of piano keys
more than Fur Elise
more than Moonlight Sonata
more than things that are always clean,
and always mean,
more than giving speeches
and reciting poetry,
more than being at the edge of the world.
don't you see?
I love you
I love you like
I love you like
the way I love you
its more than I love Boston,
England,
and the rain
all combined.
more than books
more than looks
or perhaps, or perhaps, or perhaps.
maybe.
don't you see?
I love you
way more
than you
love me.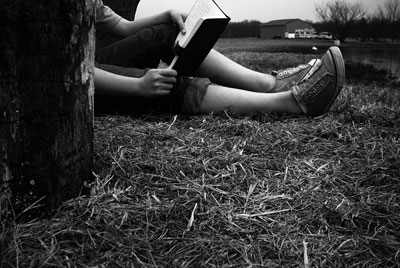 © Kristen D., Kenton, DE