Broken
September 23, 2009
I watch you intently
Waiting for you to walk over
And tell me the honest truth.

It could be a slap in the face,
Like after your heart is broken
And misery spreads through the tears
Falling from your eyes.

It could be happiness
Like after it stops raining,
And the sun comes out
To dry your confused tears

Day after day it's the same routine
Watching you and waiting
For you to say something.

I wonder if you really like me,
Or if you're messing with me,
Just to get everyone else's attention.

You've twisted my heart and snapped it in two,
I see you watching her.
She's my best friend.
If you break her heart,
I'll break your face.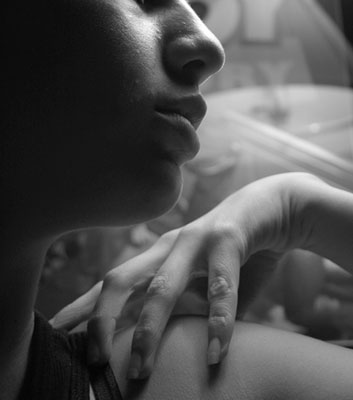 © Rebecca B., Santa Clara, CA