Friends ive made...
September 20, 2009
It started in 6th grade
where friends were made
and enemies too
never thouqht this would happen
but...
one of my worst enemies
is
now
my
bestfriend!

It was Angeles and Evelin,
Stalin and Thiago too
not to forget joana,
who could forget the slow one,
We all love you!

Later in 7th grade
came Israel and Francisco,
our new class clowns,
class was nothing but laughing
we had a connection,
and now were a group.

we alll have our personalities,
Thiago is the mature one
who we embarrasse all the time (he says)
but under all the toughness
we know he loves us!
Evelin is the clumsy one,
she and her passion for food,
and we all know she got our backs!
Israel, the innocent one?
yeah right!
We all know what he can do!
Joana never knows whats happening,
people claim she lives on the moon.
Stalin...
through all of this years
he still thinks he can get girls,
and that his pick up lines are the best
and allthough he sometimes tries to hard to be cool,
we like him just the way he is.
Francisco, his the craziest kid you'll ever meet.
Unfortunatly were not with him as much,
but ay afterschool is enough!
Angeles, also known as whitey,
shes pretty AND smart.
and shes type sweet.

And me?
just some crazy girl
bragging about my best friends.

In lafayette
Where i made my bestfriends,
where had my best times,
and where ill be leaving to high school soon.

moments in lafayette St School will always be remenbered!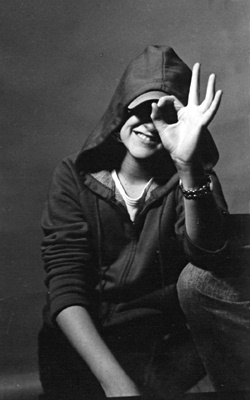 © Tori D., Marblehead, MA