Ecstasy.
September 16, 2009
Ivory grit overlapping radiant sapphire brine

The breath of the breeze an intoxicating fragrance of salt and salmon.

Your emerald eyes sparkle like rare jewels

Your cheeks blush coral as the glittering sultry sun blazes down upon our fair pearl backs.

Your tousled hair blows wild in the soft summers breeze as we walk barefoot beneath feverish topaz.

The nonchalant waves so serene and intimate. Their harmonious melody plays a sweet tune in my ear as they crash against my feet and tickle my toes polished periwinkle.

This is pure bliss. Our laughter echoes like music into the abyss as we settle onto a plush blanket and stuff ourselves with succulent watermelon dripping down our bare skin, now a pink pastel.

As we watch the sunset the blues and purples and oranges a multicolored fusion hangingover ivory grit and radiant sapphire brine.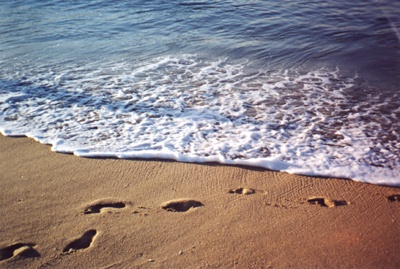 © Daniel M., Phoenix, AZ