Ye of Little Faith
September 6, 2009
And you call it a simplicity
A triviality
It doesn't affect you
You don't get it
What is it? Why?
But the platitude means little.

And you look but don't see
The design that makes cloud shapes
Out of spilled milk
And innocent heart
Things that are not born and not made
But found in forming cloud shapes.

I'm still condensing steam
The divine figure hidden
Guiding me on past mountains
Of dragging souls
Yet to start moving through the sky
Look again for your wings.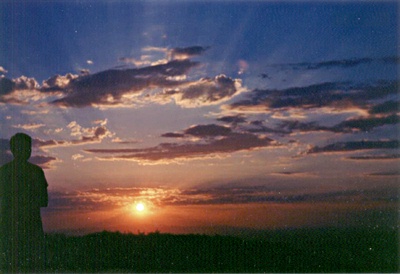 © Jovee B., Dededo, Guam