As It Is
September 7, 2009
I lean out my window, into the breeze,
A whispering hope of what should not be.
And I wish to be my own person.

For I need to live a life of my own,
But that's overpowered by the world of unknown.
And the wind whirls out of control.

And it whispers me secrets I dare not repeat,
For they terrify me and make my heart beat.
Fast.
And fear I shall lose my grip.

For I live with the fear of what shall not come,
And the happiness that I have not won.
And my life tumble in on itself.

For I live with the fear (as evryone knows)
Of the life that i live and the pain I can't show.
And I jus wish I could end the lies.
I only wish I could end my life.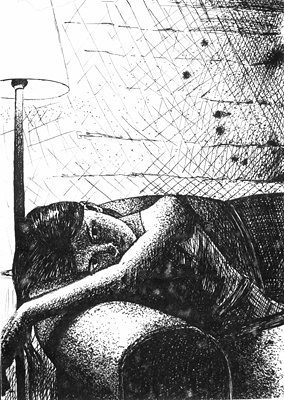 © Elisabeth R., Elmont, NY