Flying Solo
March 5, 2022
Screaming to be heard
Over the pouring rain,
Lost in the opaque darkness
Like a shattered, wingless plane

Straining to keep my smile in place
While the rest of me is crumbling
I fall
down
down
down
My mistakes smothering the air from my lungs
Falling from the sky, watching as I'm tumbling.

Hope washed away from the howling wind.
Who are my so-called friends?
Asphyxiating under the makeup and cliques:
A tunnel with no perceptible ends.

Crying at you through the agony and grief
You don't hear a word.
Excuses raining down with every fall I make
You don't turn around.
Can't you see my desperation?

No one there to help me up
No one there to make me smile

Lost, as the rain pours down,
Drenched in the roaring cyclone
My smile burned into my face.
Everything in me crumbling
D
O
W
N

One thought echoes through the storm:
JUST.
KEEP.
SMILING.
As everything else goes up in a dark, black swarm.

Why me, now?
Why can't I just be myself?
Why all the lies?
Why can't I just be like everyone else?

As I fly solo
The rain still gushing down.
Flying toward the dim, flashing light
On broken wings
Hoping not to fall out of the sky
I promise myself, my smile still seared in place:
I will do better tonight.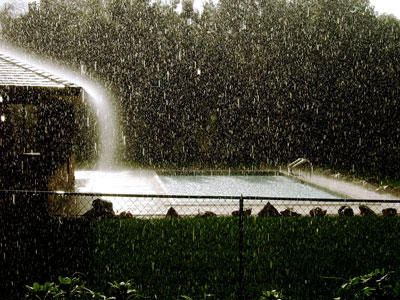 © Chelsea C., Auburndale, FL