Eclipse, 4 AM
November 19, 2021
last night the eclipse broke across 4 AM
the stars were crowded
a stream of broken light with fishes of darkness
I saw it in the pictures the next day
the red echo of the sun
sun felt nothing, moon felt nothing
soundless neighbors stare from the sky.
I didn't wake up to see the eclipse
but I woke up in the morning
to a train screeching
screaming across the tracks—
outside my frost fallen window
sun bride courted blue
sky so blue and holy that creation cried
sky tears fell on my dirty windowpane
my throat felt parched in my dream.
from my past eclipses I still see them—
timid star angels
dripping the water into my brow.
they wake my blood cells to carry oxygen
my two legs move
waking each day.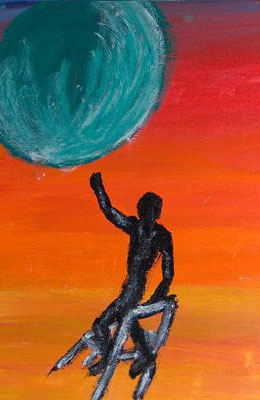 © Maegan F., Harrisburg, NC