Dandelion
November 18, 2021
dandelions
say their hello and adieu
yellow song tinted scarlet
apologizing to garish sky
for stealing light from bending grass.
when I crouched by overgrown dandelions
under evergreen sky
my hidden height was smaller than a dandelion.
dandelion savior preaches the meadow
dandelion stems break under my fingers
dandelion pollen explodes from my breath
a power so much greater than mine
is the power inside the dandelion—
thousands of gray white dots
contain a hundred million worlds
none overlooked, none insignificant
each seed going to harvest by new lips, new fingers
dandelions kiss the sky and solemnly drift into space
like a mourner showing his sympathetic face
for a few hours—
oh, you've only begun
dandelion reflection of the sun
dandelion prophecies hold the future
tell the unwelcome ones
to blossom like flowers.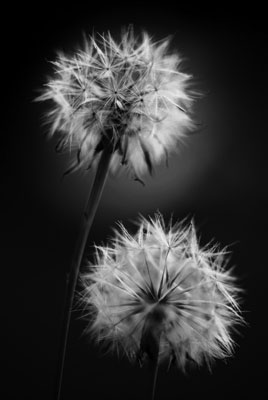 © Daniel H., Durham, NC