Evergreen Cabin
MAG
September 15, 2021
Opening up an evergreen cabin
Smelling polished stump-chairs and sweet stairs
Heavy perfumed quilts and endless sheets and pillow billows
Honeycomb fire and hickory spray in the sleep air
Howling hounds and sighing moon outside.
Five gallons of syrup and pancakes fried in hazelwood bacon grease
Tumbler of hot chocolate in blue white crockery
Steam singing and empty stomach.
Strawberry-apple pie and eggs and sugar oak oatmeal
Thick silverware of real silver and willow plates
God Bless This House carved on the door
Rabbit-soft rugs and hot bathtub steam-chain.
We'll slide down the pine slopes in winter
We'll serenade languid fireflies in August
We'll hang up the baby-pig pumpkins in October
We'll hide in this sweet fiddle-song of a house eternally.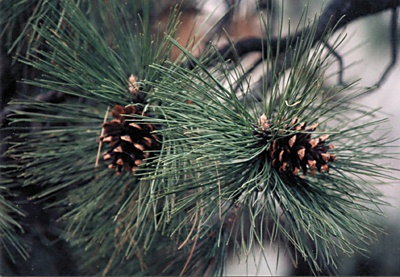 © Allison S., Eau Claire, WI