April 16th
May 5, 2021
Today is a day of blackness and death and thoughts and whiskey and prayers.
Today is a day for the American flag to struggle up to the top of the flagpole, only to slink back to its half-hung perch in shame, like a sickened eagle.
Today is a day to beat the ground. Today is a day to try and flee and get to outer space somehow.
How dare people grin and giggle, grin and giggle in pink and shake their heads at bad news like they have floss stuck in their teeth?
Today is a day of disgust and silent crying and confusion. We are boiled down to a seed of despair.
How dare you newscasters say Good Morning America in your mascara and heels? How dare you tell us this is a good morning? How dare the weather report say the sun is shining with a few clouds?
With every shooting that happens, we care a little less and our eyes have seen a million survivors' eyes parading across the TV screen and the newscasters' tearless eyes wondering swimsuit season will look like this year.
We are swallows with sorrow in our beaks. Why do we hide our faces, huddle in our smiles?
Stop your words that saccharine tablets in the goblet of sadness we have to drink. People should stop talking and cry sometimes.
Today is a throbbing blue drum of a day, and we're too exhausted to call our doctor and ask why our eyes are telling what we see when we look too hard.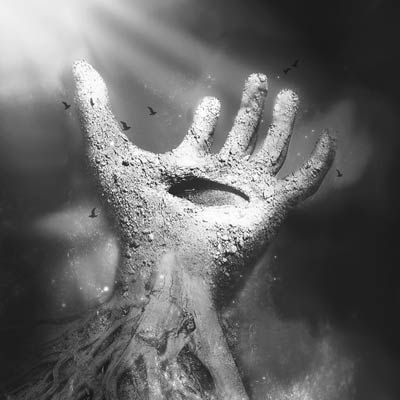 © Robert K., Mississauga, ON, Canada