A Dream of Beauty
March 11, 2021
What is a Dream?
I ask myself;
What is that for which flows through me?
A few notes play throughout life
Giving meaning to the word Dream.
Shall I listen to what the notes sing?
It plays songs of art painted upon skies,
Art as bright as that which dozes in summer fields,
Art as dark as that which haunts even the most vibrant souls,
Art is that of it's maker.
The maker's Dream painted onto a canvas of gold
Giving value to the word Dream.
Dream,
A word that which is art all on its own.
Casting a shadow upon all other actions,
Upon all other words.
And so,
A dark curtain shall blanket my Dream
Until it is time for my Dream to become a reality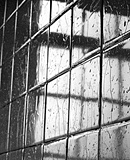 © Sared S., Pompton Plains, NJ