Immune to Tears
November 10, 2020
I run away from my problems
I distract myself,
whether through
media,
music,
other people's problems.
I divert my eyes
I chase away my train of thought.
My tears are reabsorbed before they fall.
Sobs of sorrow and terror hide in my hollow throat.
My weak energy does not drain.
Nothing happens in the eye of the spectator.
My life appears to be normal and unconcerning.
I claim to wear navys and blacks for the look
not really the depression.
The eye of the spectator does not notice my sighs
slight shakes,
representing the pain and the disownment of that pain occurring in my head.

Sometimes I'm too feeble to cry
or too numb
or already emotionally drained
or I tell myself I don't deserve to cry
Toxic masculinity
in a girl.

Other days I find it in me to cry
to sob
to grief
to have thoughts that aren't banished away.
Those days seem rare.
My depression is captivated within now.
It's part of me
that both haunts,
and creates immunity.
The immunity is not complete in its protection,
for a Band-Aid cannot protect against
the jab of a knife.
A slick, speedy stab.
The pain will dive deep,
but the immunity will kick in
so it doesn't hurt anymore
My mind knows what to do.
I've learned it better than breathing.
Don't feel the stab of the knife.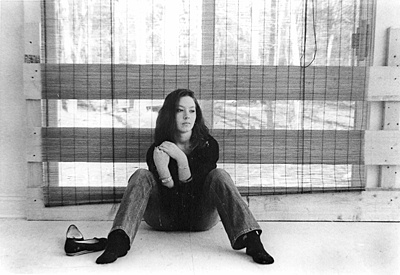 © Crystal F., Marshfield, MA