YOU
July 23, 2019
you walk around my mind
like you own the place.
you take a walk into my dreams
and sometimes take a dive into my thoughts
during the middle of the day
and you leave me thinking about you,
missing you,
longing for a glimpse of your face
in a time and space where reality actually takes place.
it is amazing how long you have been gone
and the power you still hold over my heart.
you are a ghost;
forever hanging around,
never to be touched.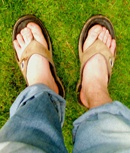 © Caitlin E., Sammamish, WA