I WOULD.
July 23, 2019
i'd like to go on with you,
for a thousand miles,
and after that,
for another thousand miles.
like a song on repeat,
i will listen to you until our last heartbeat.
but like all songs on repeat,
you got tired of playing
and i got tired of listening.
i delete your song forever
and refuse to listen to any other songs that sing love.
so we part ways,
each one of us walking down a separate path
of a different thousand miles.
along my lonesome way,
i blame myself for walking away
but then i learn,
maybe you weren't the one for me.
seven point two billion people on earth,
it would have been too good to be true
if i had found my soulmate
at such young age.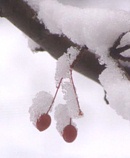 © Alexandra F., Harbor Springs, MI