Where Demons Live
May 4, 2019
I hear a faint and restless noise,
like a stormy night at sea,
Deep within my very soul,
and deep within a mind of own,
Like monsters in a cage of old,
seeking mind both young and bold,
So willing yet to set them free,
and see the world the way they see.

When I close my eyes to think,
On wonderous and happy things,
No one from the depths of hell,
could live so long that they could tell
How cages give and bars they break,
till every good has met their fate.
And screams they reign into the night,
till peaceful things have lost their fight.

It is a place but yet its not,
Where horrors boil you in their pots,
Yet pain is not a word from here,
it only fills with dark and fear,
They torture you with dark illusions,
till the world is dark delusions,
Damage cannot be reversed,
for every time its ever worse.

It's a world you cannot see,
where evil reigns and goodness flees,
Every tree becomes a gallow,
every stick becomes an arrow,
Countless monsters pierce the night,
with a new and wondrous fright,
No one could ever try to see,
for all of them are all for one and one is me!

Till Deep within the mind of own,
drawn upon a broken stone,
When fun is had and soul is shattered,
heart is torn and brain is tattered,
Satan yells above the screams,
of terrors as they fill my dreams,
"Let me out so they may see a mind with hell at full degree!"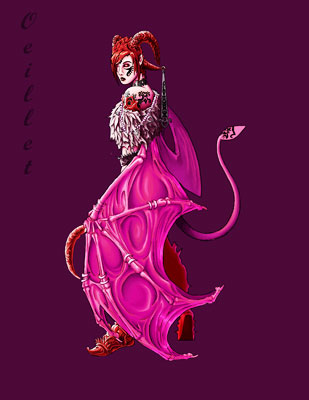 © Raul R., Monte Vista, CO