A Conversation
April 3, 2019
Where have you been?
I've been searching for you my whole life.
I was always there.
You just weren't ready to acknowledge Me.
Why didn't You show Yourself?
You weren't willing to accept Me yet.
I'll accept You now.
Now and forever.
You are my best friend.
I am not your friend.
I am your Father-
a kind, loving Father, but still your Father.
If You love me so much, why do You let bad things happen?

Ah, it's not me.
Bad things are the work of my enemy.
Why do You let Him exist?
It was you who brought Him.
Not Me.
He tempted me!
It's not my fault.
You chose to act.
It's all on you.
You brought this world into sin.
You made that choice.
I'm sorry.
I've been led astray.
I listened to Your enemy instead of You.
I deserve whatever punishment You have.
Child, you deserve death.
No...
I'm sorry. I repent.
I'll do better.
What can I do to redeem myself?
Be perfect, as I am.
Be exactly like Me.
I can't do that!
That's impossible.
I know.
That's why I sent My Son.
He was perfect.
But he paid the price of your wrongdoings.
I sent My Son to save you.
Because I love you.
I am humbled.
You are gracious and merciful.
I will worship You forever.
If you believe in Me, I will give you eternal life.
I want to be with You for all eternity.
Then come to Me.
I love You.
Spread My love to everyone.
Tell them of My Law and Gospel.
Spread the Word.
I will do as You command.
I will make mistakes.
But You are always with me.
Stay with me?
Always, my Child.
Always.
Amen.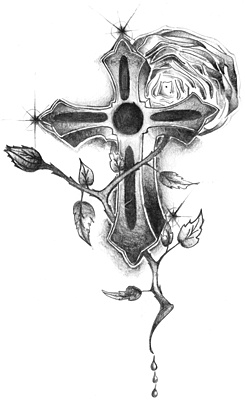 © Ricky P., Natchitoches, LA